Celebration Binder with page lifters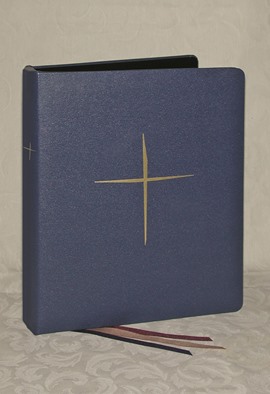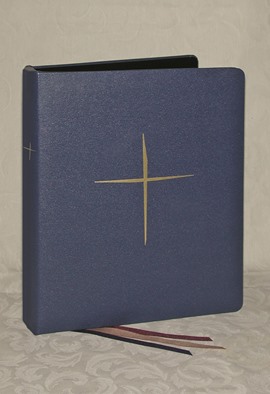 ISBN: 9780814632567, 3256

Details
:
10 x 11 1/2 x 2 1/4
Publication Date:
07/01/2012
Elegant binder with smooth leather-like finish is designed for liturgical use. Postage is additional-$7.00 minimum.
Features:
Fits 8 1/2" x 11" sheets of paper
Convenient boosterless 3-ring style, fits standard three-hole punch
Three attached ribbons included
page lifters included
This product fits the new Large Print Edition of Loose-Leaf lectionary. It will not fit the standard edition due to its dimensions. For binders that fit the Loose-leaf Lectionary standard, please visit the Loose-leaf Products section of our website.
ISBN: 9780814632567, 3256

Details
:
10 x 11 1/2 x 2 1/4
Publication Date:
07/01/2012