Holy Week/Semana Santa
Special Bilingual Edition of Celebrating the Eucharist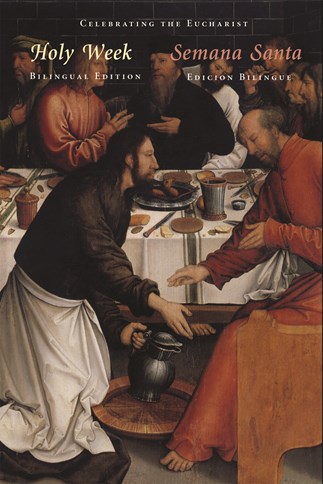 SEE INSIDE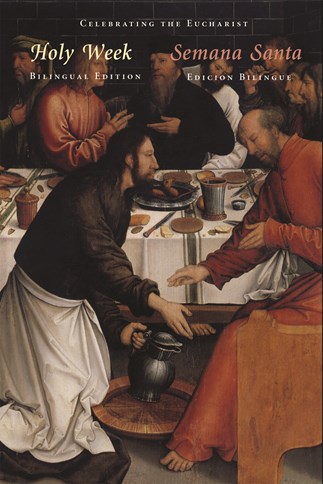 SEE INSIDE
ISBN: 9780814635551, 3555

Details
:
280
pgs,
5 1/4 x 8 1/4
Publication Date:
02/01/2013
Paperback (Bilingual)
$6.95
Holy Week/Semana Santa meets the needs of the large and diverse assembly that the Triduum often brings by providing the revised prayer of The Roman Missal in a comprehensive and attractive format featuring both Spanish and English. Cycles A, B, and C included!
With a classically beautiful cover, this book features the Spanish text on the left page and English text on the right. Holy Week/Semana Santa offers the revised Order of Mass, all three cycles of Lectionary readings, the responsorial psalms, the Psallite bilingual Mass setting At the Table of the Lord, the Stations of the Cross, and more.
ISBN: 9780814635551, 3555

Details
:
280
pgs,
5 1/4 x 8 1/4
Publication Date:
02/01/2013
Reviews
Leading up to the holy holiday of Easter, there are dedications and celebrations of faith. Holy Week: Celebrating the Eucharist is a collection of scripture presented in both English and Spanish focusing on the scripture surrounding this holiday that brings Lent to an end and entices the following glory of Easter. Holy Week is a must for Catholic religious collections for its comprehensive focus on these events, recommended.
The Midwest Book Review