The Ministry of Servers
Third Edition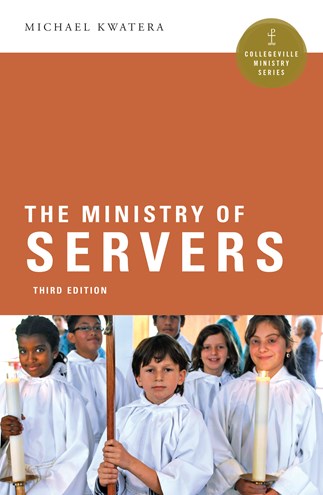 SEE INSIDE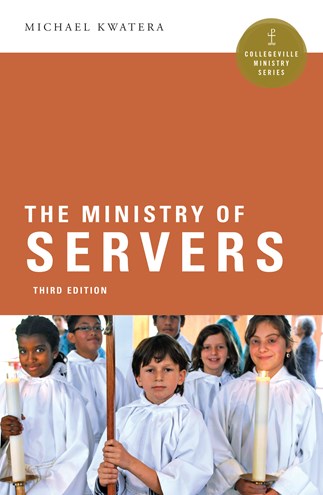 SEE INSIDE
ISBN: 9780814648728, 4872

Details
:
48
pgs,
5 3/8 x 8 1/4
Publication Date:
01/19/2016
The Ministry of Servers is a simple and concise, yet comprehensive, guide for altar servers and their instructors. This book will be easily understood by children who fulfill this essential ministry to God and God's people.
Rev. Michael Kwatera, OSB, is a monk and director of liturgy for Saint John's Abbey, Collegeville, Minnesota. He taught courses in liturgy at Saint John's University in Collegeville and at the College of Saint Scholastica in Duluth, and served as pastor of several local Benedictine parishes. He has authored numerous articles and several Liturgical Press books, including The Liturgical Ministry of Deacons and Come to the Feast: Liturgical Ministry of, by, and for Everybody.
ISBN: 9780814648728, 4872

Details
:
48
pgs,
5 3/8 x 8 1/4
Publication Date:
01/19/2016
Reviews
This guide for altar servers is clear and concise. That it is not only a `how to' but also a wonderful explanation of the meaning and importance of having young women and men participate in liturgy as leaders of and an example for the assembly is much appreciated. It is in a language that young people will readily understand. I think this is a valuable practical booklet to assist in the formation of young people for this ministry and an encouragement for their participation in future liturgical ministries.
Msgr. Kenneth Hedrick, Director, Office of Worship, Archdiocese of New Orleans