The Acts of the Apostles, Part Two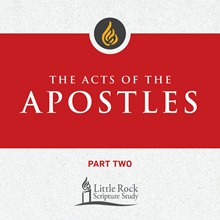 Each lesson includes a wrap-up lecture which may be provided in a number of ways:

A DVD that may be purchased here for use in your community.
Free online access to the same lectures as the DVD. The link to these lectures is found inside of each book on the Table of Contents page.
A local speaker of your choosing.
Speakers for this study include:
Lesson 1 - Clifford M. Yeary
Lesson 2 - Gregory C. Wolfe
Lesson 3 - Clifford M. Yeary
Lesson 4 - Karen Wenzel