No sólo de pan
Reflexiones diarias para Cuaresma 2024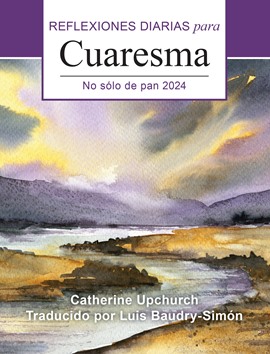 SEE INSIDE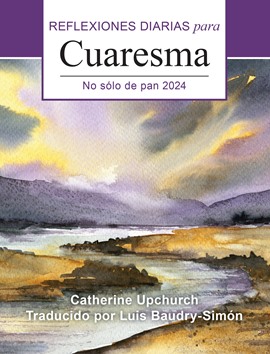 SEE INSIDE
ISBN: 9780814668252, 6825

Details
:
104
pgs,
4 x 5 1/4
Publication Date:
12/15/2023
Viaja en oración a través de la Cuaresma con reflexiones frescas y significativas sobre las lecturas de la Misa diaria. En tan sólo unos minutos al día, las meditaciones de No sólo de pan pueden profundizar tu experiencia de este tiempo solemne de oración y penitencia.
Catherine Upchurch es la ex directora de Little Rock Scripture Study y la editora general de Little Rock Catholic Study Bible. Catherine habla y escribe regularmente sobre una variedad de temas bíblicos y espirituales. Es autora de varios libros de la serie Alive in the Word, entre ellos Mary, Favored by God y Easter, Season of Realized Hope. Catherine también es colaboradora de Give Us This Day publicado por Liturgical Press.
Bulk Pricing
1,000 o más ejemplares
$1.00 neto cada uno
500-999 ejemplares
$1.25 neto cada uno
50-499 ejemplares
$1.50 neto cada uno
No se aceptan devoluciones de este producto.
ISBN: 9780814668252, 6825

Details
:
104
pgs,
4 x 5 1/4
Publication Date:
12/15/2023