Free U.S. shipping on all orders over $50 through November 30, 2021

Check back later for more by this author.
Catholic Discordance
Neoconservatism vs. the Field Hospital Church of Pope Francis
Massimo Borghesi; Translated by Barry M. Hudock
One element of the church that Pope Francis was elected to lead in 2013 was an ideology that might be called the "American" model of Catholicism—the troubling result of efforts by intellectuals like M ...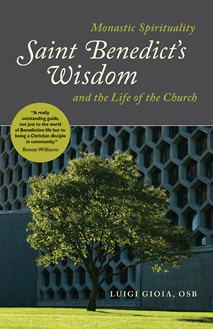 Saint Benedict's Wisdom
Monastic Spirituality and the Life of the Church
Luigi Gioia, OSB; Translated by Barry M. Hudock
2021 Catholic Media Association Award first place award in spirituality - contemporary Monastic spirituality has much to offer Christians who live far beyond monastery walls. In Saint Benedict's Wisd ...