Five Books on Consideration: Advice to a Pope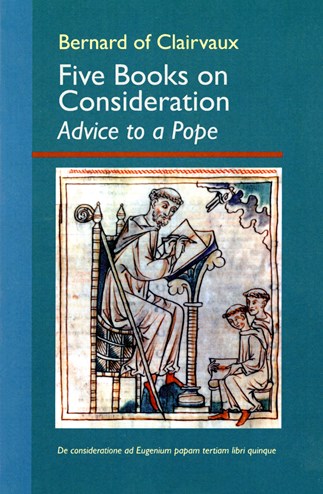 Always a vigorous champion of papal reforms, Bernard of Clairvaux toward the end of his life saw one of his own monks raised to the papal throne as Eugene III. While acting as the new Pope's political and spiritual counsellor, the Great Cistercian abbot was tireless in advancing Eugene's policies and in defending his authority and prestige.
Both as a monk and as a strategist, Bernard realized that political astuteness needs the complement of sober and honest reflection. In Five Books on Consideration he defines 'consideration' for the Pope by examining the practical and the theological demands of the papal office.