Commentary on the Acts of the Apostles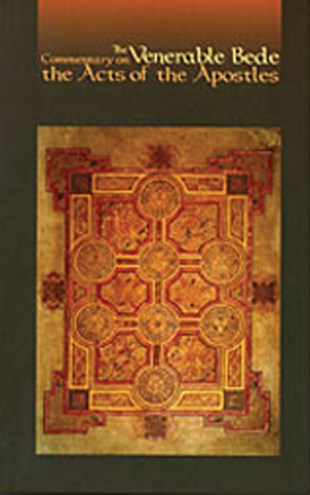 In his monastery in a remote corner of Europe, the grandson of Anglo-Saxon pagans quietly spent his life studying and writing, passing the wisdom of christian antiquity on to generations of latin readers. And in the process, this most learned and the least proud of men came to be acknowledged as a Doctor of the Church.
Bede's commentary on the Book of Acts is one of his earliest exegetical works (usually dated between 709 and 710) and one of his most popular and influential. None of the Latin Fathers of the Church had written a commentary on this book, and those which existed in Greek were unlikely to have been known in the West. Bede became the authority on Acts for countless subsequent students of Scripture.