Stewards Of The Poor
"The Man of God, Rabbula, and Hiba in Fifth-Century Edessa"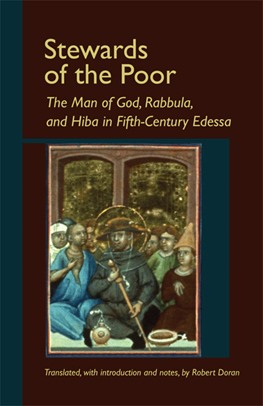 The Man of God lacks the prodigious miracles and extravagant feats of asceticism typical of Syrian saints. He does nothing extraordinary, except live as a poor person, begging for his daily bread and praying constantly in the church. What is most powerful in the Syriac version is its description of the effect his story has on Rabbula, who, from the moment he hears it, devotes himself exclusively to the poor and strangers. The story's focus then becomes, not so much the Man of God, but how one reacts to the presence of the holy in one's midst.
Reviews
Doran's Stewards of the Poor makes for fascinating reading.
American Benedictine Review
Doran's translations are clear, yet elegant and a delight to read
Sobornost
In their introduction, Feiss and Pepin do an excellent job of putting together the background and first context of the story.
The Catholic Historical Review
The primary value of this book thus lies in the translations it provides of the three medieval poems on St. Mary of Egypt. By offering these poems together in one volume, Pepin and Feiss have afforded readers the welcome opportunity to compare differing versions of a single saint's story.
The Medieval Review