Kurisumala
"Francis Mahieu Acharya, A Pioneer of Christian Monasticism in India"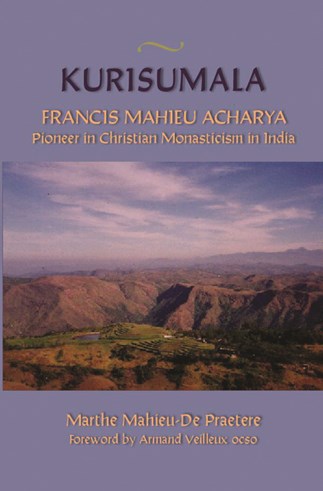 Francis Mahieu, a middle-aged Trappist monk, arrived in India in 1955, intent, like his companions Jules Monchanin, Henri Le Saux, and Bede Griffiths, on living a Christian monastic life in the land where the monastic tradition had first taken root. More than a biography, Kurisumala is an account of the evolution of a monastic life which is both authentically Christian and authentically Indian. Includes an eight-page photograph insert in color.
Marte Mahieu-De Praetere, a niece of Francis Acharya, visited her uncle in India regularly. She has consulted all the available documents on Kurisumala in Europe and in India and has interviewed everyone able to give her an account of the events she describes.