It's Beginning to Look a Lot Like Christ's Mass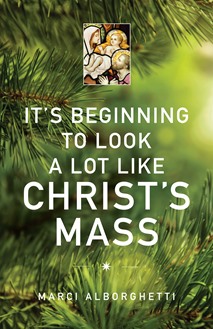 SEE INSIDE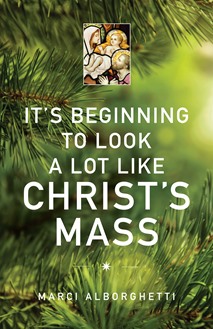 SEE INSIDE
eISBN: 9780814638521, E3852

Details
:
36
pgs,
Publication Date:
11/01/2013
Advent is a frantic time for most people. It is so easy to get caught up with the trappings and traditions of Christmas, that we forget or give short shrift to the deeply spiritual and celebratory origin of this season. This series of daily reflections will make good use of these "trappings and traditions" by tracing their original connections-and how they became associated-with Christ's birth, showing us how to bring a deeper faith-filled meaning to seemingly secular Christmas customs. These daily reflections will truly bring readers a little bit of Christmas to every part of Christmas in their lives.
Marci Alborghetti is the author of 18 books published internationally. Her most recent titles include The Miracle of the Myrrh and The Christmas Glass. She and her husband, Charlie Duffy, divide their time between New London, Connecticut, and Oakland, California, where they are members of an African American Catholic Church, Saint Columba. She is also a contributor to Daily Guideposts.
eISBN: 9780814638521, E3852

Details
:
36
pgs,
Publication Date:
11/01/2013
Reviews
Sparkly ornaments, sleigh bells, carols, holly and ivy, a yule log, decorated trees-what do these secular traditions have in common with Christ's-Mass? Only a person grounded in both the outer and inner trimmings of the great feast of Jesus Birth could deftly weave these together so that Advent seekers can learn about the Christian dimension of 'pagan' rituals and be challenged with lots of prayerful coaxing to 'become an instrument of Christmas every day of [your] life.'
Emilie Cerar, Editor, Catholic Book Publishing Corp.