24/7 Christian
The Secular Vocation of the Laity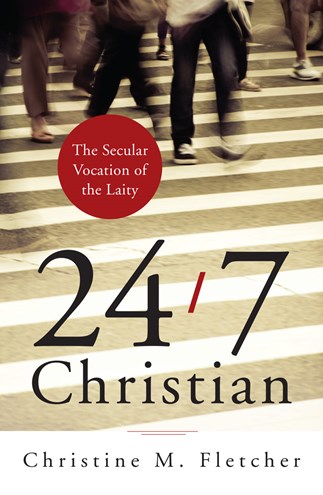 SEE INSIDE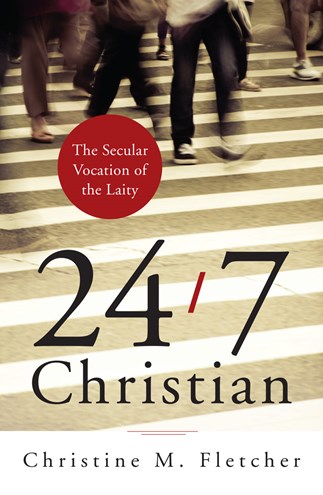 SEE INSIDE
eISBN: 9780814649930, E4993

Details
:
128
pgs,
Publication Date:
02/19/2015
How do we reconnect our faith and our life and move beyond being hour-a-week Christians? In 24/7 Christian, Christine Fletcher brings the riches of the Second Vatican Council with its teachings on the universal call to holiness, the freedom of conscience, and the role of the laity in the world together with the wisdom of the Rule of St. Benedict to provide a practical guide to becoming a Christian 24/7. Fletcher shows the importance of Catholics' faith in meeting the challenges facing people today, including climate change, global inequality, and family breakdown.
Christine M. Fletcher is associate professor of theology at Benedictine University and an oblate of St. Procopius Abbey, Lisle, Illinois.
eISBN: 9780814649930, E4993

Details
:
128
pgs,
Publication Date:
02/19/2015
Reviews
For Dr. Fletcher, the motto of a 24/7 Christian should be "the undivided life is worth living!" In order to live such a life-and to bridge the gap between Baptism's universal call to holiness and the frenetic pace of everyday life-lay men and women must begin to see the Gospel story as their story. A prayer life rooted in the Scriptures will empower the Catholic lay faithful to answer the call of missionary discipleship in their secular vocations. 24/7 Christian offers tools for discerning one's personal calling, as well as inspiration for responding with humility and joy.
David D. Spesia, The Diocese of Joliet's Secretary for Evangelization and Catechesis
On the basis of Scripture, doctrine, and her own wide-ranging experience of the worlds of business, education and Church, Christine Fletcher has written an immensely practical guide for the lay Christian in the world-especially attractive through the Benedictine spirituality which she has made her own.
Aidan Nichols, OP, Prior, Blackfriars Cambridge
Benedictine spirituality suggests that the quest to be 24/7 Christians can be nourished by humility, stewardship, and a life lived in balance. These three spiritual virtues help in the fulfillment of a mission of discipleship. Fletcher does a good job revealing how dependent we are on the wisdom of our spiritual ancestors.
Spirituality & Practice