Esperando con alegre esperanza
Reflexiones diarias para Adviento y Navidad 2021-2022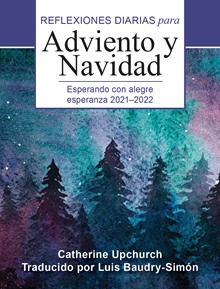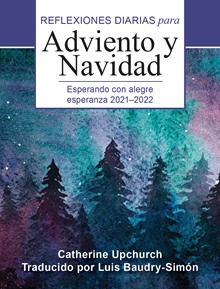 eISBN: 9780814666524, E6652

Details
:
104
pgs,
Publication Date:
09/03/2021
BOOKS SOLD OUT BY POPULAR DEMAND – eBook still available for purchase
LIBROS AGOTADO POR DEMANDA POPULAR – eBook (Libro digital) todavía disponible para su compra
Prepárate espiritualmente para la venida de Cristo con esta guía anual popular y atractiva. Durante los tiempos de Adviento y Navidad, especialmente ocupados, este libro ofrece reflexiones breves y concretas que llevan la oración y la Escritura a la vida cotidiana de una manera que invita a la reflexión y que perdura. A través de las reflexiones frescas y significativas del Catherine Upchurch sobre las lecturas del Leccionario de las Misas de la semana y del domingo, los lectores crecerán en su comprensión de la Palabra de Dios. Este libro ayudará a las personas ocupadas a alcanzar su meta de enriquecer su vida de oración durante los tiempos de Adviento y Navidad.
Catherine Upchurch es la ex directora de Little Rock Scripture Study y la editora general de Little Rock Catholic Study Bible. Catherine habla y escribe regularmente sobre una variedad de temas bíblicos y espirituales. Es autora de varios libros de la serie Alive in the Word, entre ellos Mary: Favored by God; Christmas: Season of Wonder and Hope [María: favorecida por Dios; Navidad: Tiempo de Admiración y Esperanza] y Hospitality: Welcoming the Stranger [Hospitalidad: Acogiendo al extranjero]. Catherine también es colaboradora de Give Us This Day publicado por Liturgical Press.
eISBN: 9780814666524, E6652

Details
:
104
pgs,
Publication Date:
09/03/2021