Sacra Pagina: First and Second Thessalonians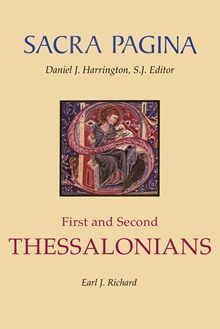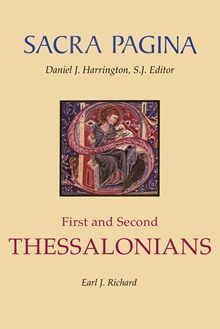 ISBN: 9780814658130, 5813

Details
:
432
pgs,
6 x 9
Publication Date:
10/01/1995
The letters First and Second Thessalonians are traditionally associated with the Pauline foundation of the Macedonian Church at Thessalonica. The first is seen as representing Paul's earliest epistolary efforts and as providing two successive moments in his long relationship as advisor to that community. Soon after leaving the area for the southern province of Achaia, Paul addresses the concerns of the new Gentile converts and at a later period responds more directly to queries received from the thriving and successful community. The second document, written in Paul's name and at a later date, attempts to calm the apocalyptic fervor of the community by reiterating its traditional eschatological and Christological teaching.
After treating these introductory matters, this study provides a new translation of each section of the canonical text, explains in notes the pertinent textual and linguistic features of the text, and then offers in a series of interpretive messages a literary, rhetorical, and thematic analysis of the biblical documents. The constant concern of this commentary is to provide assistance to modern readers in discerning the relationship between the authors and their intended readers. Short bibliographies suggest other important modern studies.
ISBN: 9780814658130, 5813

Details
:
432
pgs,
6 x 9
Publication Date:
10/01/1995
Reviews
Richard's translation offers a refreshing reading, his notes carefully discuss the main issues in the exegesis of each unit, and his interpretation provides an insightful understanding of the text. This commentary is highly recommended for scholar, student, pastor, and laity alike. It will serve anyone well who is interested in the interpretation of the Thessalonian correspondence.
Biblical Theology Bulletin
. . . an excellent addition to Sacra Pagina.
Raymond F. Collins, Catholic Biblical Quarterly
This commentary on 1 and 2 Thessalonians is a must.
Neotestamentica